Contact Us
Phone: 86-29-62221100
E-mail:
info@rimemo.com
Add:Room 21007, Yang Yang International Plaza, No.132 Zhuque Avenue, Xi'an, China 710061
FSC
We use wood & paper products every day. Have you ever wondered whether natural resources are inexhaustible?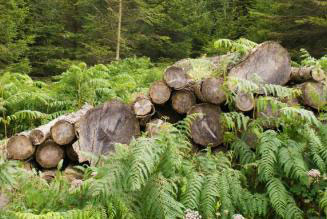 The answer is absolutely no. In fact, it is the responsibility of everyone to protect natural resources. And it's a great honor for Rimemo to have the opportunity to take part in this great undertaking. We're very proud to obtain FSC forest management certification audited by TUV in August 2020, including company and factory.
https://www.tuv-nord.com/cn/en/homepage/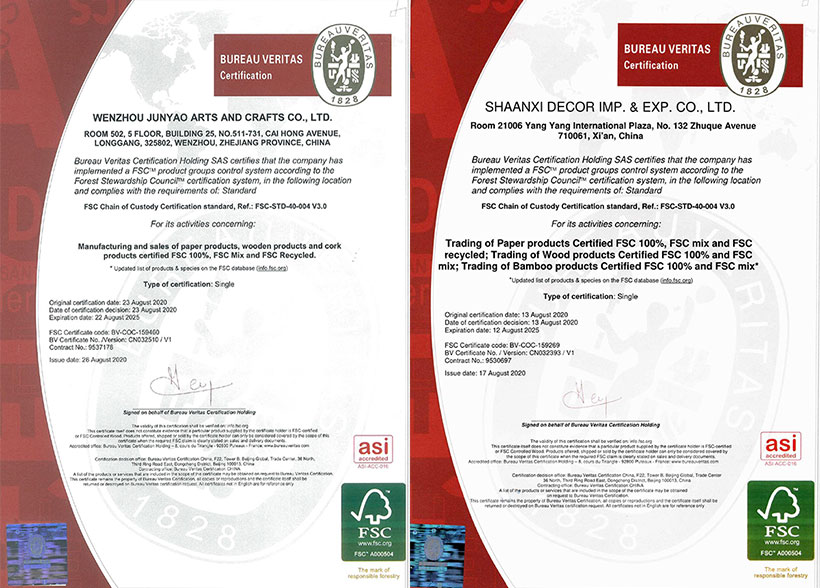 What is FSC forest management certification?
* FSC forest management certification is a license to produce or trade paper, wooden, or bamboo products whose raw materials originate from responsible forest management.
* It lists the scope of the business of the company to whom the authority has been granted.
* It confirms that the forest is being managed in a way that preserves biological diversity and benefits the lives of local people and workers, while ensuring it sustains economic viability.
Who can be the holders?
* With the rapid development of the economy, the problem of global forest has become increasingly prominent. More consumers are demanding resource-friendly wooden products. Then there's an organization that comes out of this problem--FSC (Forest Stewardship Council).
* It is a non-state, non-profit organization who focuses on promoting responsible forest management around the world.

* Thus those factories whose products' material is paper, wooden, or bamboo products can join in FSC and acquire FSC forest management certification to become a certificate holder, especially when they want to be accepted as resource-friendly suppliers.
* This is the case in our company. Our product categories range from memo boards, maps, globes, to posters, etc, whose raw material originates from wooden products. They are popular in Europe, North America, Australia and other developed countries. Consumers in these regions have identified our products as environmentally-friendly resources as a result of holding FSC forest management certification.
Why did Rimemo apply for this certification?
Rimemo believed there was a need to create an honest and credible system for identifying well-managed forests. It helped companies such as sawmills, wood dealers, furniture manufacturers, paper manufacturers to document their commitment to the environment and to responsible behavior. Thus, Rimemo applied for this certification.
After recognition by FSC, we can prove fulfillment of the stipulations of a globally-recognized standard. At the time of creating interactive products, this undoubtedly will bring a harmonious balance on people's communication with nature.

While adhering to economic development and environmental protection, our company will definitely go firmly and further. We certificate holders can also work together to share our efforts for monitoring forest management. Being a responsible supplier, and be responsible for our society will be a life-long idea for our company!