Contact Us
Phone: 86-29-62221100
E-mail:
info@rimemo.com
Add:Room 21007, Yang Yang International Plaza, No.132 Zhuque Avenue, Xi'an, China 710061
Wooden Record Case
Time: 2022-03-16 Source: Author:
Thomas Y

Trends come in and out of favor all of the time. That's what makes them trendy. Something that may have gone out of style is sure to come back in shortly. Over the past decade, we've seen a clamoring to bring back music on vinyl records, just how they were recorded and used in the early to mid 20th century.
Playing music on vinyl can give you some of the best audio and bring back waves of nostalgia. For those who collect records, they aren't small by any means. So if you're trying to build up your library, you're going to need somewhere to put them all. A wooden record case is something you'll need to consider. Now let me introduce this product in details.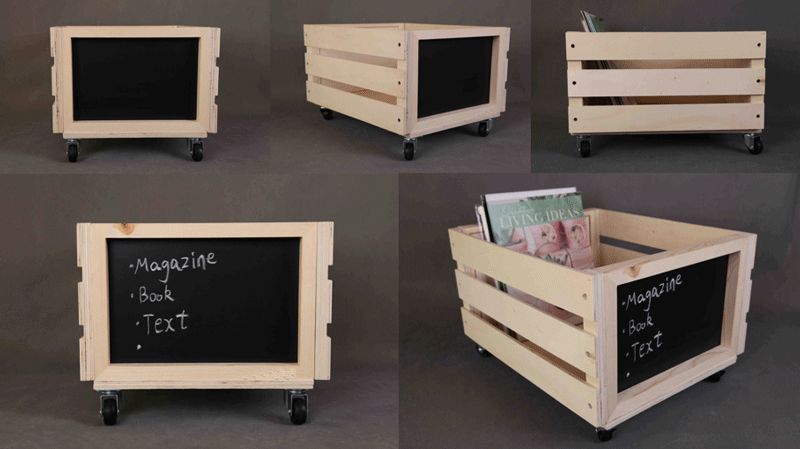 1.Specification⇒
Exterior dimensions:
16.9" x 13.5" x 11" (42.9cm x 34.4cm x 28cm);
Interior dimensions:
14.6" x 13" x 8.7" (37cm x 33cm x 22.2cm);
Weight:
5.1 lbs (2.3 kg)
Color:
white/dark brown/natural
Style:
with wheels/without wheels
2.Material⇒
Eco-friendly material:
Our wooden record case is made of pine wood and plywood, which is eco-friendly and sturdy. Smooth surface, no strange smell.
3.The advantages⇒
(a)Large Capacity:
Size measured:14.6"x13"x8.7"- spacious interior dimensions offering more storage space, practical and convenient. It allows to hold up to 80 records without worrying about abrasion, sliding, and friction-related tumbles. A record case makes everything in a good order and everyone can be the best organizer.
(b)Sturdy and Durable:
The wooden case is firmly bonded, making it solid and long-lasting. Perfect for protecting your favorite belongings and minimizing unnecessary damage.
(c)Wide Range of Usage:
Adapt to any decoration style, making this personalized storage boxes become applicable to most occasions.The record storage is also perfect for storing books, toys, magazines and other items around the home. It is ideal for everyday use.
(d)Easy Mobility:
Casters allow you to move the case easily from to room.